FEATURED DANCER
AMANDA KONSTANTINE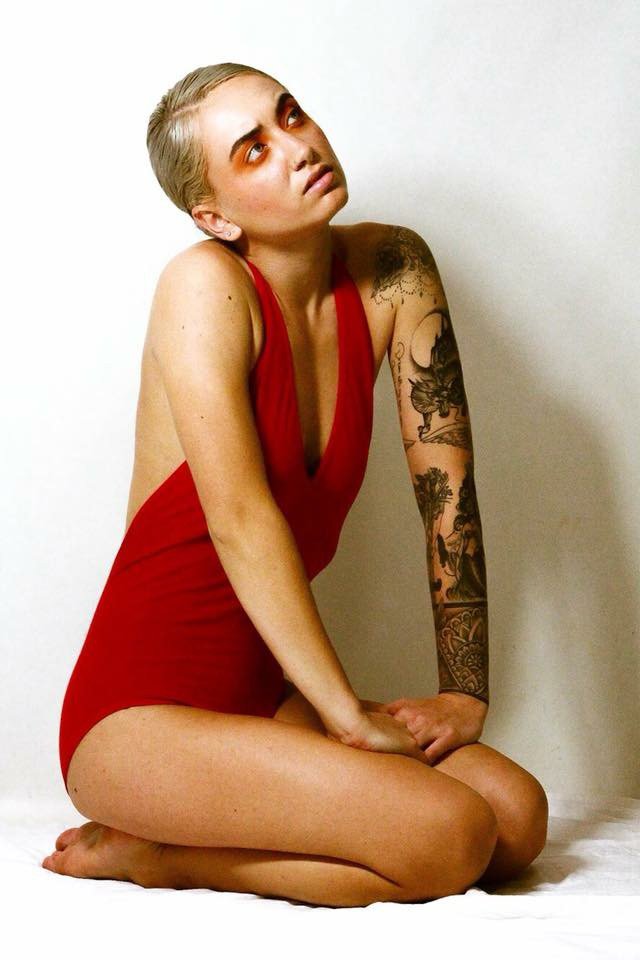 Photo by @g0ldhrtd 
How long have you been dancing for?
My first memory dancing was when I was a little kid and my parents were spinning me around the room to Marc Anthony songs—a thing a lot of people don't know or expect from me is my love for Spanish music and dancing and I believe it stems from those early memories. I've been dancing since I was born it feels like, my mom was a ballerina and my dad used to breakdance on linoleum in the 80s, so I have the best of both worlds in my DNA.


What styles of dance do you specialize in?
My dance skill set is super diverse, I like to get my hands on all the dance knowledge there is available to me. As for specializing I would say contemporary dance is my main style that I'm most comfortable to teach, to freestyle/improvise to, and perform. I have a lot of love for hip hop and heels dancing as well. I'm Greek so play some Greek music and you won't get me off the floor—that or Spanish music like I said earlier. When I'm just out dancing with friends for fun Spanish music and Dancehall are my favorites.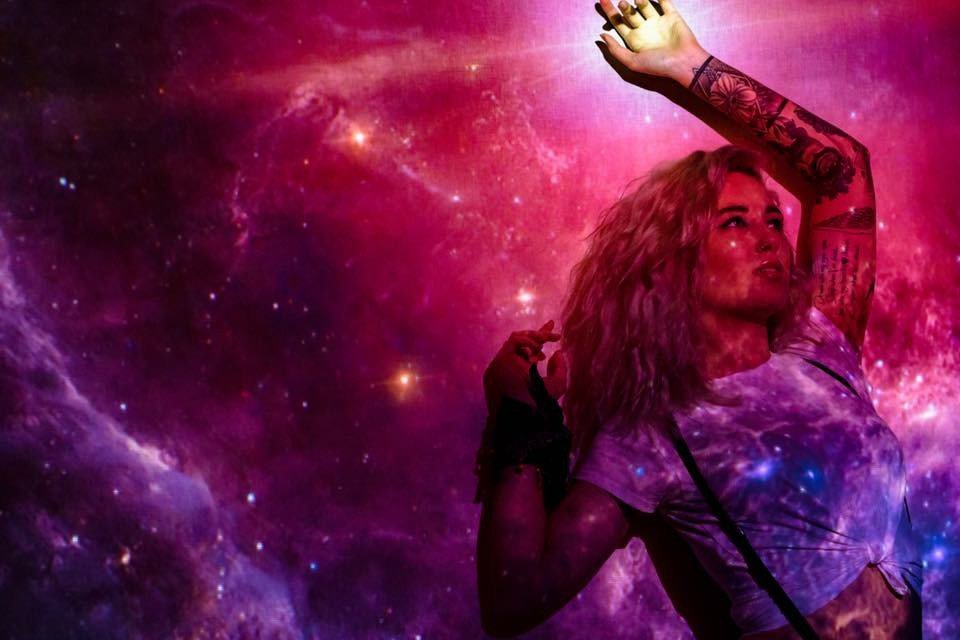 Photo by @_rane

What made you want to start dancing?
I was put into classes at a young age because my mom was a dance teacher. But I consider my real start in college because that's when I started to go professional and take it seriously. I'll never forget sitting down for sushi with my parents a few weeks before starting college talking about what to major in, and at the time I didn't even think dance could be my career, I was going to major in Psych. But my dad said, "I Honestly can't picture you sitting still behind a desk listening to people talk to you all day, you're always on the move". And that conversation really opened my eyes. My dad said though "if you major in dance I want you to eat, sleep, and breathe it, you have to take it seriously". It's funny because now my family complains about not seeing me enough because I'm always running from class, to teaching, to gigs, to rehearsals constantly.

What has been your greatest accomplishment on your dance career?
My greatest accomplishment so far would have to be my 3-month US tour backup dancing for Mexican recording artist "Raymix". I was still in college as well as teaching at multiple studios at the time, being flown out Thurs-Sun coming back at 6am Monday, going to an 8am class finishing out the day at school, going to teach after that, going home to do homework and cook food for the next day---it was very taxing on my immune system because I barely slept. But I worked super hard that semester and pulled out all A's because I felt I really had to prove that I could be a busy working dancer and remain successful in my education. I never missed any of my student's competitions that semester either! I made it all work!


What has been your most memorable moment?
My most memorable moment would have to be my first large scale professional show which was for "ASAP" a Filipino Concert for "TFP: The Filipino Channel". I was called in as a swing because someone had dropped out of the show, and I had 1 day of rehearsal from 10am-10pm to learn 11 different dances and I performed backup for every artist in the entire concert. We performed it at the Prudential Center, sold out to over 8,000 audience members and live broadcasted on TV. I was so nervous backstage, and I remember telling the choreographers I didn't feel I deserved to be there because everyone else had at least a month of rehearsals and I only had the one day. But they told me this "We chose you for a reason, you deserve to be here, take this moment and just shine". And I went on stage, I didn't make any mistakes to my surprise, and when it was all over that's when I knew I was cut out for this level of high stress that comes with performing. I'm so glad they believed in me.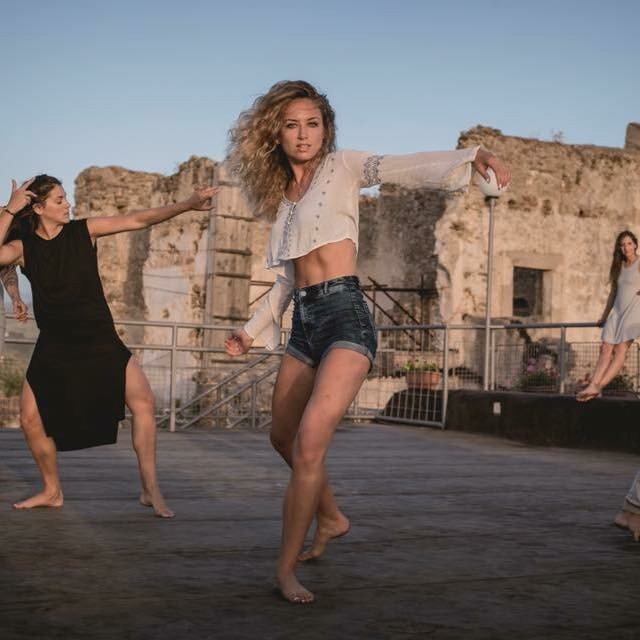 PHOTO BY: @giuliafer_random
What has been your greatest challenge?
One of my greatest challenges was training in Dance Italia summer 2016. It was so rewarding, I grew so much from the experience. It was difficult because I paid my own way to go there and it was expensive for me at the time. The training there was 8 hours a day with no AC and our bedrooms also had no AC. I would often wake up at 3am in a full sweat and have to take a cold shower, then take another in the morning before class. We all used to go to the cold river after class and just get drenched sitting in your dance clothes in the water and it was so hot we would just dry on our walk back into town. We trained with members of Batsheva which was a challenge as well, we had to constantly move with no breaks even for water or the bathroom. We learned Gaga, counter technique, flying low, among other things it was super intense and I wouldn't trade the experience for the world.

What advice would you give to other dancers?
My advice for other dancers, don't date a dancer! Be true to who you are as an artist and don't sell out or sell yourself short. Don't do it to be liked, do it the way you want to, and you'll attract the right kind of energy. If you live in Cali, come train in NY, and vice versa! I'm from NY and I felt like I grew so much as a dancer when I went to train in Cali. If you live anywhere else, get yourself to Cali and NY! Find a way!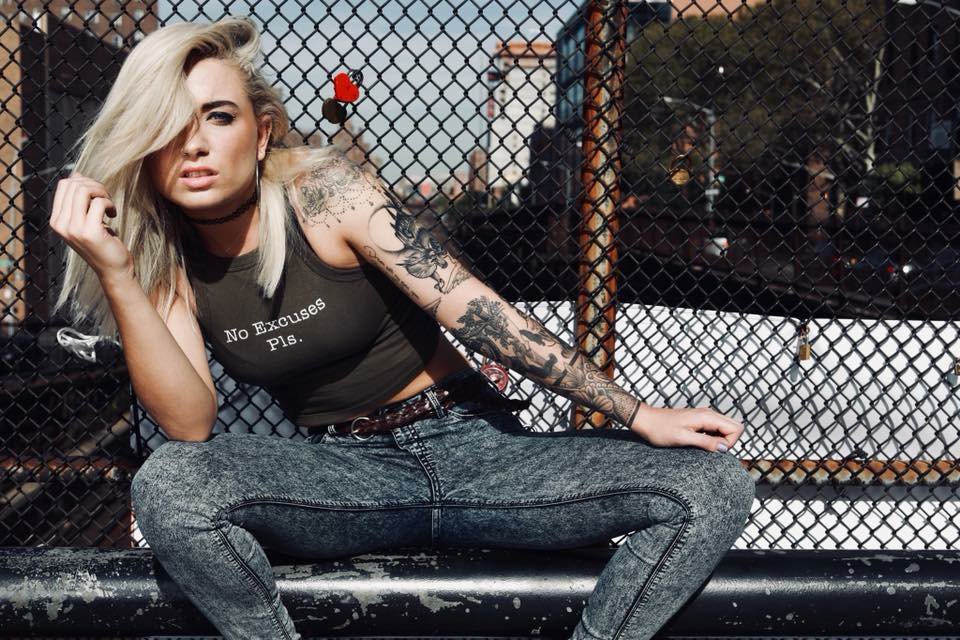 Photo by 
@hvkiem 
For more from Amanda
Instagram: https://www.instagram.com/official_mandyk/
Want to be featured?
@shopdanzia #danzia #shopdanzia