At a young age, Ava has more confidence and aspiration than others twice her age! Ava fell into the world of dance after her mom signed her up for her first ballet class at age 2. She quickly learned many different styles that allow her to show off her larger than life personality.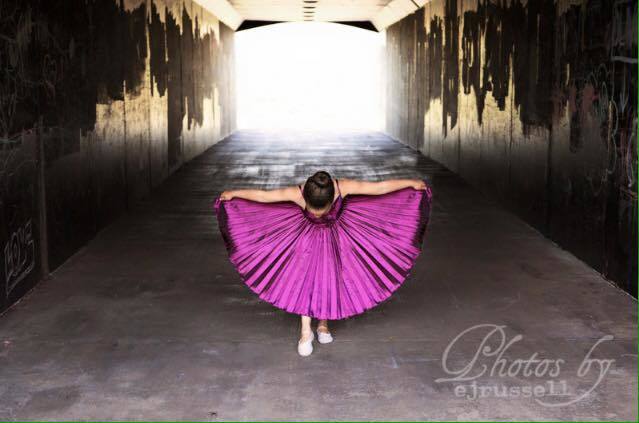 I have been dancing since I was 2 years old.  My mom signed me up for a minis ballet class.  We didn't do too much dancing in that class because we were all so young.  It was more of a smiling, skip around the room in a tutu class, but I had so much fun!  My mom says that I smiled through every class! When I was 3 years old, I started taking a couple more classes, and by the time I was 5 years old I was competing.
I do Jazz, Ballet, Lyrical, Contemporary, and Hip Hop.  I love all styles of dance, but if I had to pick a favorite it would be jazz! I love how I can really show my 'over the top', sassy personality in a jazz dance.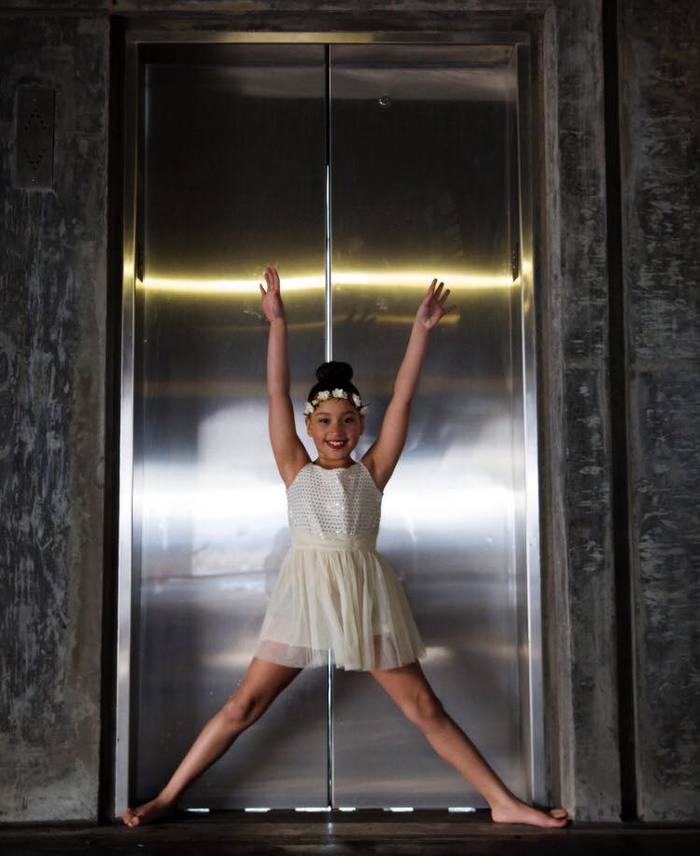 Since I started dancing so young I didn't really 'choose' to start.  My mom signed me up and I just happend to fall in love with  it.  What makes me keep dancing is definatley the incredible feeling I get every time on stage.  There's nothing more exciting to me than being on stage.  I love being in the spotlight and enjoy every performance I do.  Dancing just makes me smile inside and out :)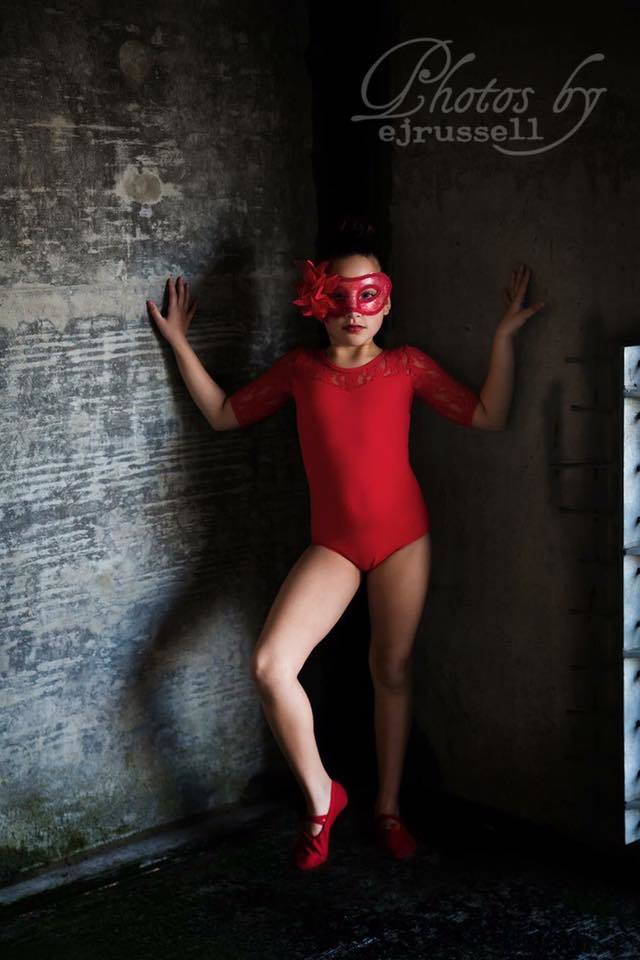 My greatest accomplishment as a dancer so far would definitely would be coming this season.  This season I made the highest level of competition team at my studio.  I am the youngest member of the advanced team and am so excited to dance with the bigger kids this year!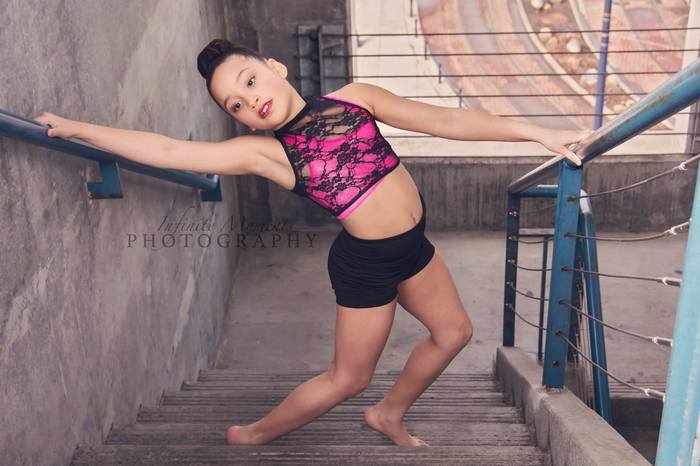 My most memorable moment so far in my dance career is the first time I competed a solo.  I was so excited to step out stage and do my solo for the first time, but I was also super nervous!! I was only 5 years old and I can still remember having butterflies in my stomach backstage.  But I did it! 
My greatest challenge has been my technique.  I have had to work really hard to get my technique up.  Performing and emotion has always come naturally for me, but pointed feet and straight knees are something that I had to spend extra time on perfecting.  Its still a work in progress and I am improving more and more everyday.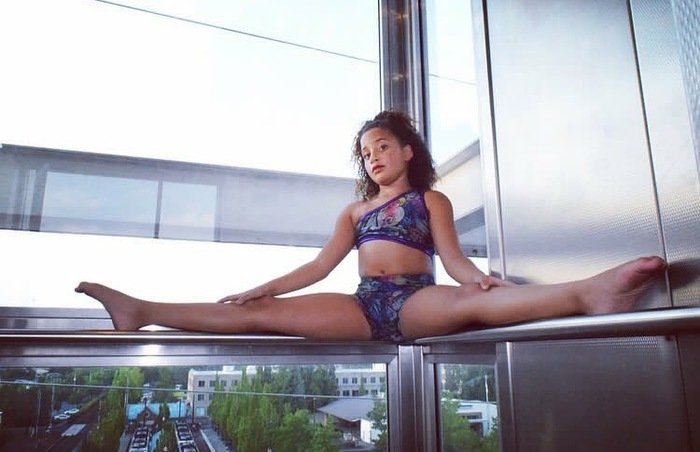 I would tell other dancers to just keep doing what you love.  It doesn't matter how flexible you are, or where you place in a competition.  What really matters is dancing from your heart because you love it.  As long as what your doing makes you happy.....shine on! Keep working hard and never give up!  Anything is possible. 
Also remember to always support other dancers.  Putting another dancer down or being mean is not cool.  Everyone's journey is their own, be kind and supportive and remember that we all share the same passion :)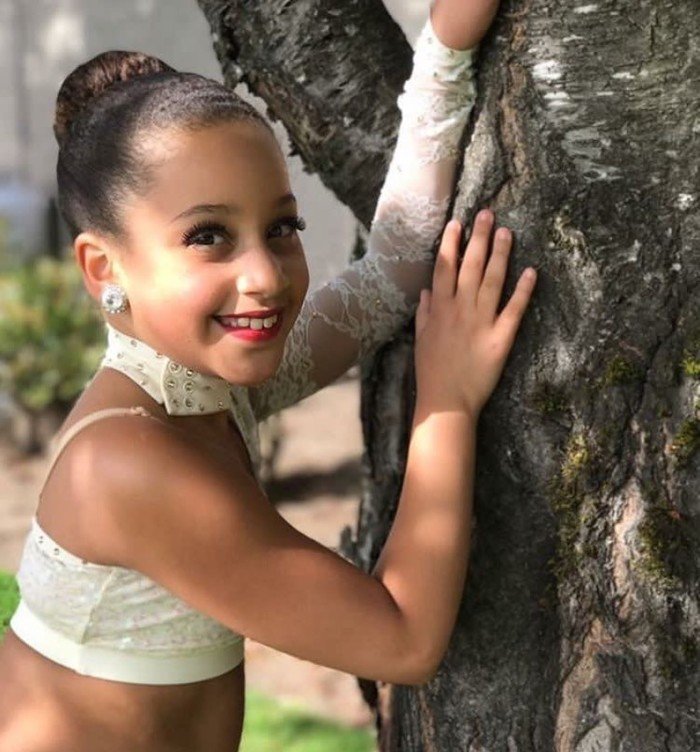 For more from Ava
Instagram @avalynn_5
Want to be featured? 
@shopdanzia #danzia #shopdanzia