Complicated. Passionate. Versatile. Sensitive. Unique. 
These are just a few of the adjectives used to describe our guest dancer of the week, Becky Bearse.
Along with being a talented adventurer, she has founded beBE dance, a project to project fusion based company. 
Step into the mind of a true artist, entrepreneur and dancer with our exclusive interview.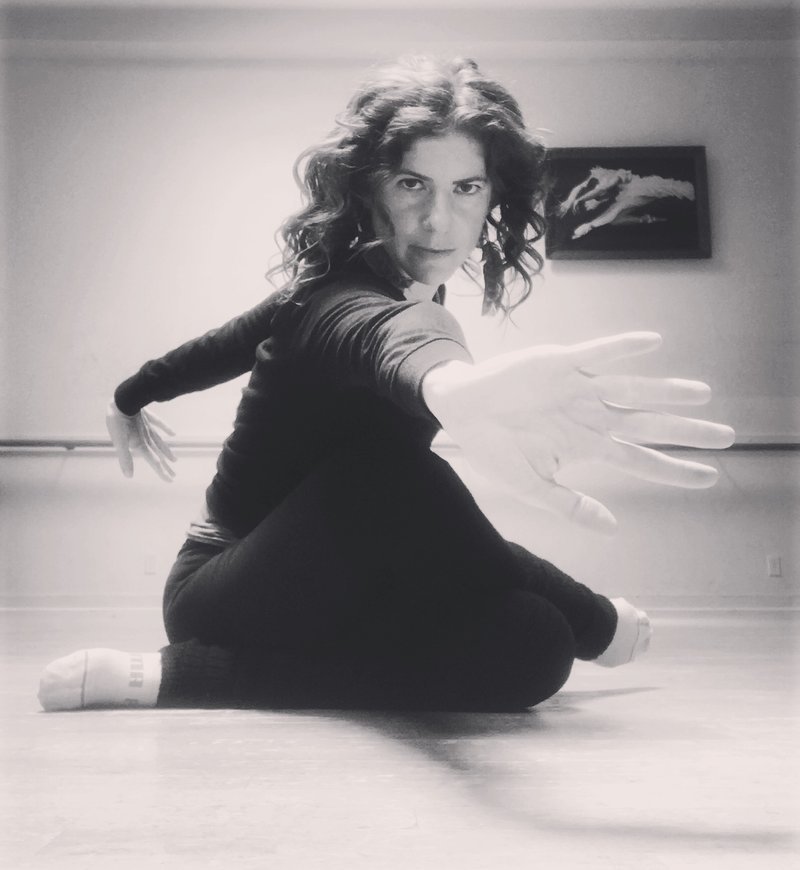 Can you tell our readers about yourself?
Complicated. Passionate. Versatile. Sensitive. Unique. These are just a few of the adjectives I would use to describe myself. Born in Concord, Massachusetts, I was raised in a town in which the revolution arose, and feel that this fighting spirit has remained with me ever since. I started dancing at the age of three and followed the traditional route, focusing on ballet and tap, which were both great foundations for where I am today. As soon as it was time for me to move onto pointe, however, I decided to study more rhythmic forms such as jazz, hip-hop, Latin and West African, for my hips never seemed to stay in one place, and I felt more of a comfort in these more dynamic mediums. In high school, and then college, I moved onto modern dance and explored every type, from Horton to Cunningham, with an additional focus on choreography. This is where I really found my calling, for I had always loved making dances, and this class provided me the tools and time needed to apply new methodologies.
After college, I lived, taught, performed and studied across the United States. While in Los Angeles, I met and worked with Kemba Shannon, who toured with Pink, Madonna and Celine Dion, and found a kinship in her multi-medium dance style. After a few years, I became her Teaching Assistant and dancer, which allowed me to further hone in on my talents as a fusion dancer. In 2008, I moved to San Francisco, and after dancing with more traditional choreographers, I founded beBE dance, a project-to-project fusion based company, in 2010. Since then, I have participated in various residencies and presented work across the Bay Area and Hollywood. Currently, I am the Artist-in-Residence at Sunset Movement Arts and a RAW artist, which is a global network of up and coming artists across every medium.
What inspired you to start dancing?
My parents enrolled me in ballet when I was three years old and as I got older, I just fell in love with movement and all that it enabled me to say, without ever having to utter a word. I was shy as a child, so movement empowered me to communicate in a different language that I was able to develop and create without any boundaries, and this freedom still fuels my work today. As a child, I remember first creating dances in my living room, with my sister as my accompanying company member. At family occasions, we performed to an always-supportive group of family members and my love for performing continued onto the stage in the form of talent shows and then more professional shows as I entered high school and college. All in all, dance provided me with the courage and the tools to communicate my story and emotions in a healthy, creative and powerful way.
How would you describe your style and the meaning behind your style?
The only word I have to describe my style is fusion. When I dance and when I create movement phrases, I incorporate all of my training, often moving between West African, house, Latin and breakdancing. I am constantly perfecting this medium by allowing myself the freedom and time to play in the studio, which I feel is an extremely important part of my constant development and learnings as an artist. Overall, I would describe this movement style as extremely complex, as it relies on versatility and technical expertise across mediums.
Who has been the biggest influence on your style?
As a fusion dancer, this is a very hard question to answer, as there are so many teachers and even pop artists, such as Janet Jackson, whom have influenced my style. I would say, however, that the Alvin Ailey American Dance Theater was and still is my biggest influence. I saw them for the first time in high school and was blown away by their artistry, technical expertise, passion and versatility, and haven't missed a show since this moment. Similar to this company, I aim to translate the human experience through movement, and their versatility across dance mediums inspired me to always strive for more, both for my dancers and myself.
What do you do in your spare time?
In my spare time, I enjoy listening to music of all kinds and letting my mind wander, taking dance classes and playing with new movement in the studio.
Check out bBedance on Instagram