We stumbled upon Jalen Justice by chance as he is one of our Danzia models. 
Little did we know he had an incredible story and dance career.
The more we spoke to him, the more we know that we had to share this talented guy with our Danzia viewers!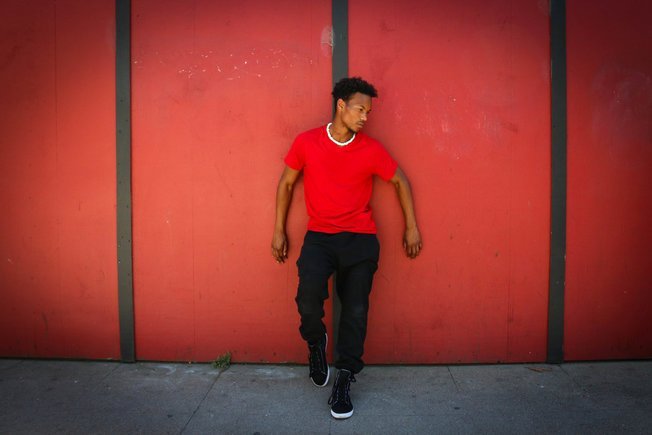 How long have you been dancing for?
I have been dancing since the age of 3. I took my first tap and hip hop class at Step 1 with my older sister. I then began dancing for my church's praise dance team. We would do lyrical dancing as well as stepping. After that, I danced at for about a year with a hip hop praise dance team called Spirit of Excellence. We would perform at places like the Sacramento King's games, Gilroy Gardens and church events. My sister and I then decided to make our own dance group with just us. We called ourselves "JUSTICE"  which is also both of our last name. We traveled around California and even went as far as North Carolina, Oregon, and South Carolina all while performing at events and winning competitions. After that, my sister and I decided we wanted to experience the dance world outside of our church background. I started training in all styles; hip-hop, breaking, ballet, tap, locking, and popping. From age 14 until today, I have been on a few teams just learning and growing from every experience. I now dance on a team called Chapkis Dance Family located in Suisun, CA. I also am a professional dancer signed to Clear Talent Group LA for 2 years now. I have been blessed to live my dream and audition in Los Angeles. I have also had the honor of traveling to China to dance in the 2015 Volkswagen car release, I was on Season 10 of America's Got Talent, danced background at the Freestyle Festival 2017 with Trinere and lately was on Jennifer Lopez's World of Dance 2017 airing May 30th.
What styles of dance do you specialize in?
I specialize in hip-hop and contemporary.
What made you want to start dancing?
I started dancing because my mother put me and my sister in classes after seeing us put on shows for the family at little gatherings.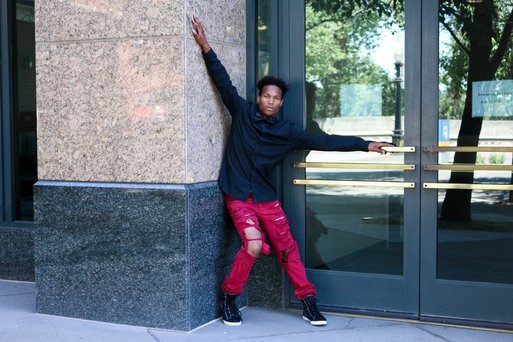 What has been your greatest accomplishment on your dance career?
Going outside of the country to China to perform for a week and a half at the Volkswagen car show. Also, seeing myself on tv twice has always been a dream of mine and now it's come true!
What has been your most memorable moment?
My most memorable moment in dance was coming out with my first youtube dance visual. It was about me letting go of every part of myself that hindered myself from being happy. It was my first time putting something out that I fully created and I grew immensely from it. 
What has been your greatest challenge?
My greatest challenge has been not physically living in Los Angeles yet. I go back and forth often and I am able to do a lot of things while there but sometimes I feel hindered not waking up in Los Angeles.
What advice would you give to other dancers?
My advice to other dancers would be to stay humble, be diligent, and push yourself always. Without these characteristics, dance isn't the same.  When you work hard and push yourself out of your comfort zone, you grow inevitably. Remember why you dance, whatever reason that may be.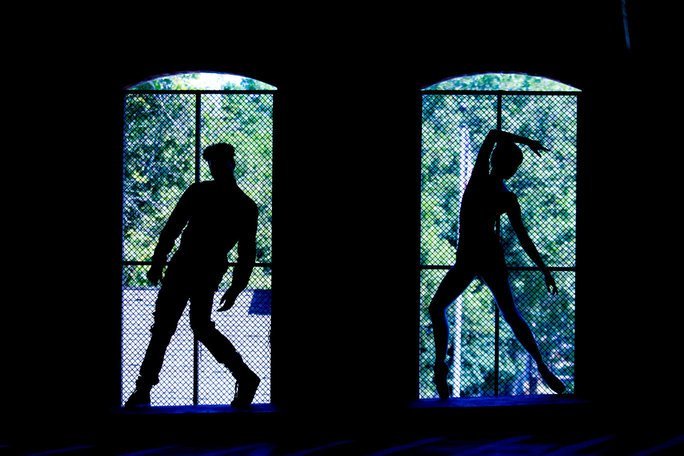 Want to be a featured dancer? Email us at kathleen@danzia.com with your story!
@shopdanzia #shopdanzia #danzia